As your local water utility provider, we strive to keep you continually updated on all matters related to your water service. If you do not find the information you need, please contact our office and we will gladly assist you!
The Board of Directors for Ames Water Supply gather to thank and congratulate Jesse Childress (center front) for his many years of dedicated service!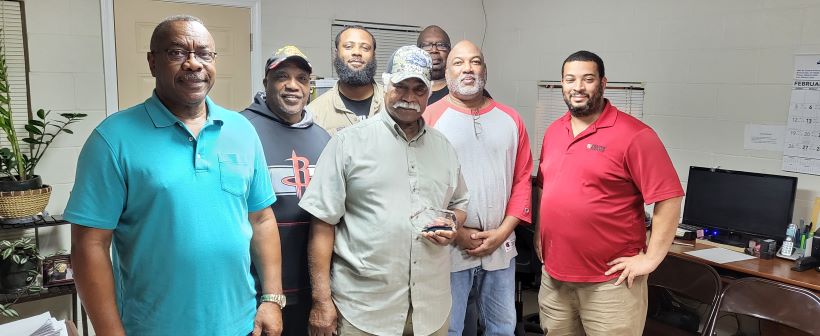 Ames WSC Annual Board Meeting is scheduled for March 13, 2023. We will begin accepting applications for the open board position January 9, 2023. For more information click English
Effective January 2023, qualifying seniors will have the opportunity to receive a ten percent (10%) discount on their water bill. To read in English Click Here, in Spanish Click Here
Pursuant to Chapter 13.2502 of the Texas Water Code, Ames WSC hereby gives notice that any person who subdivides land by dividing any lot, tract, or parcel of land within our service area must...